Item
Takayuki Mioroshi Inox 210mm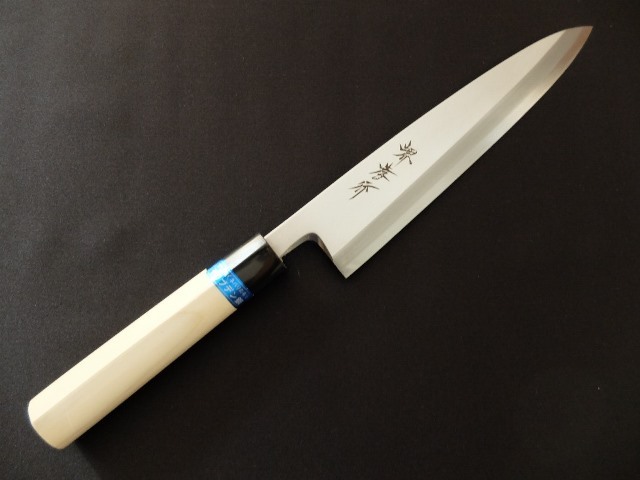 The mioroshi knife is specially designed for fileting fish. It has a rather thinner blade than Deba's. Many Japanese chefs like to use Mioroshi when they filet fish.

BLADE: Molybdenum
HANDLE: Round
FERRULE: Buffalo Bone

ATTENTION: Please read [About] in menu before you purchase any item.
¥ 15,750(€130,73)
SOLD OUT
*Payments will be paid in Japanese yen. The price in the foreign currency is a rough estimate.
*Tax included.
*2,000JPY(€16,60) will be added per order as a shipping fee.
<>

Add to site.
Add to another site.
Copy the code below and paste in on the HTML code of your website.