Item
Tadasuke Yanagi Knife Ginsan 240mm TADASYA-014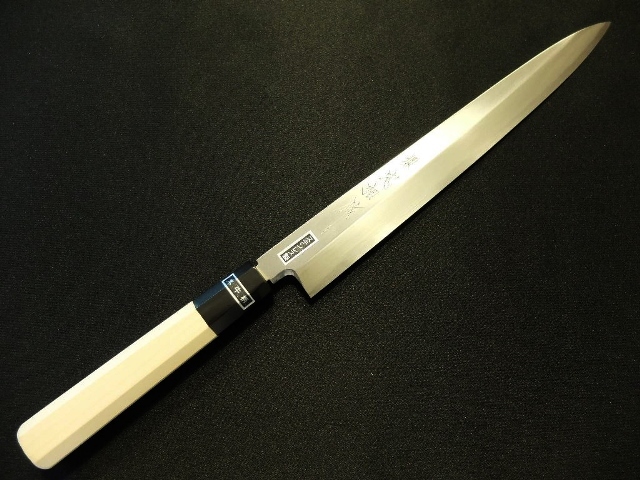 All Tadasuke Knives are produced from Sakai city.They are carefully selected by specialist in Sakai for us.

Gin-San is a high grade stainless steel. The characteristic of this metal is that is rust resistant and also has a good edge. This is currently one of the most popular steel types for professional chefs in Japanese cuisine.

BLADE: Gin-San Steel
HANDLE: Octagon
FERRULE: Buffalo Bone
(The color of buffalo ferrule can't be chosen. It is usually black.)

ITEM#: TADASYA-014

ATTENTION: Please read [About] in menu before you purchase any item.
¥ 30,675(€254,60)
SOLD OUT
*Payments will be paid in Japanese yen. The price in the foreign currency is a rough estimate.
*Tax included.
*2,000JPY(€16,60) will be added per order as a shipping fee.
<>

Add to site.
Add to another site.
Copy the code below and paste in on the HTML code of your website.